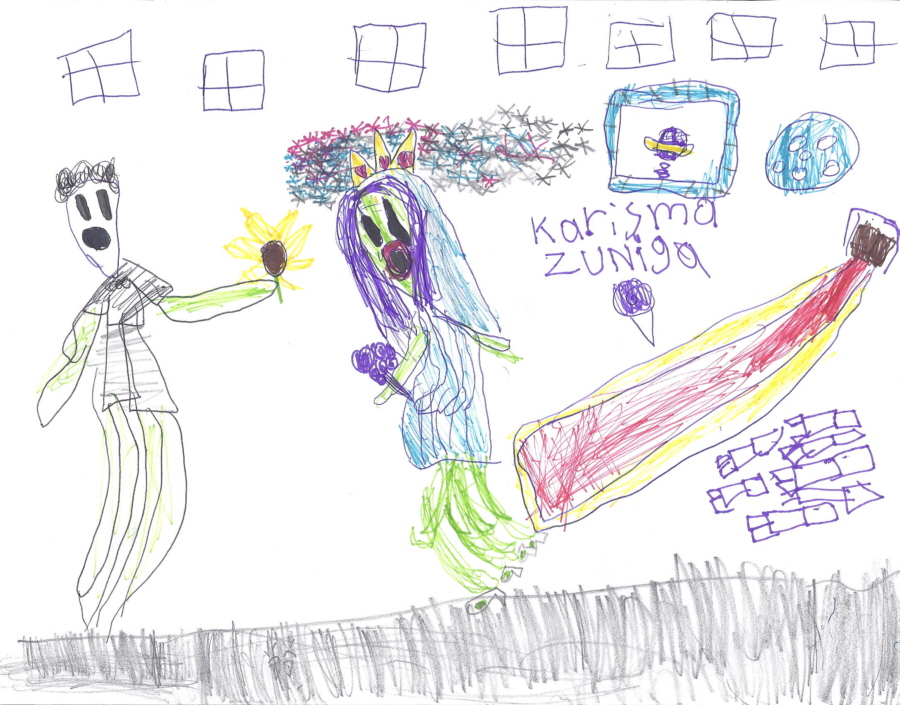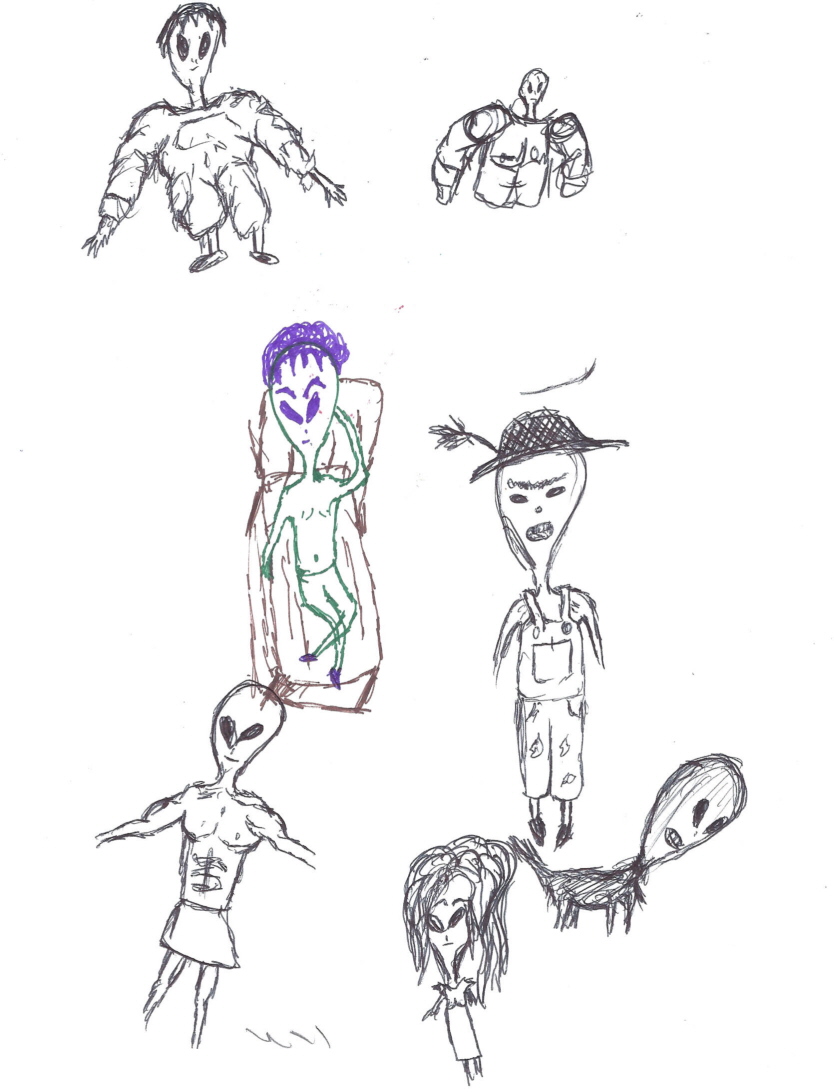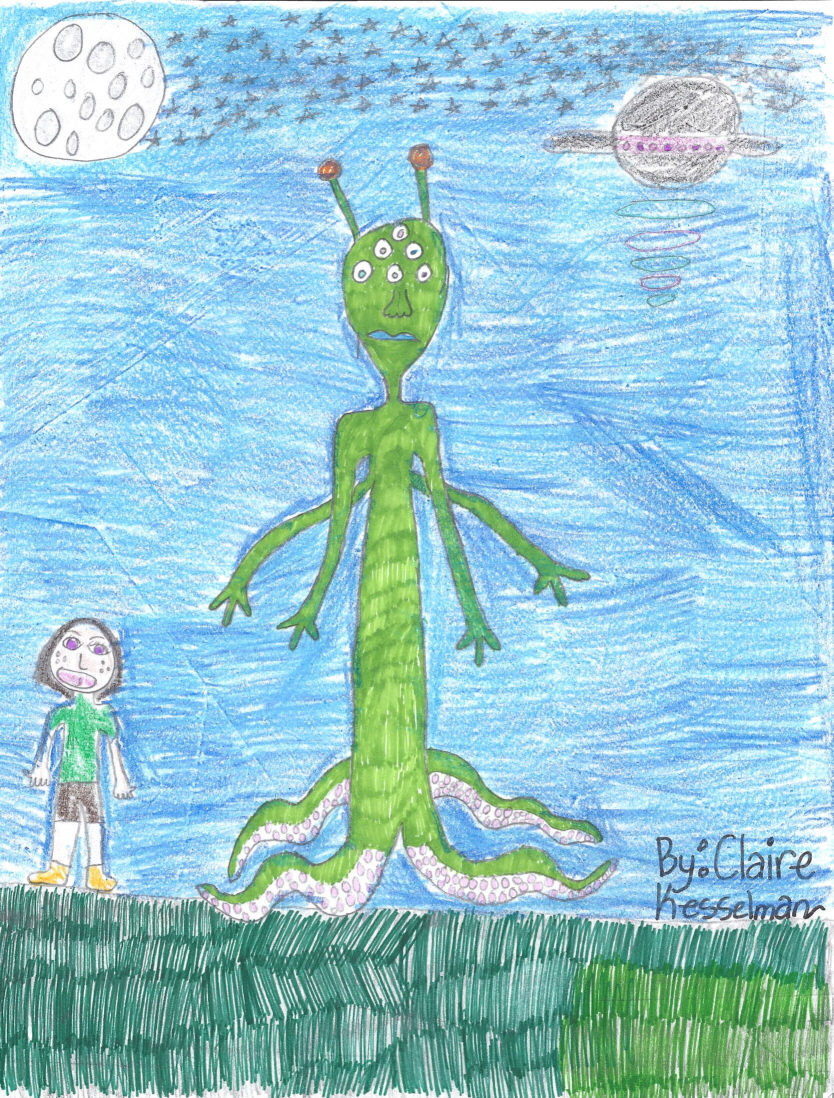 Zaira R, Phoenix AZ Age 7 she says almost 8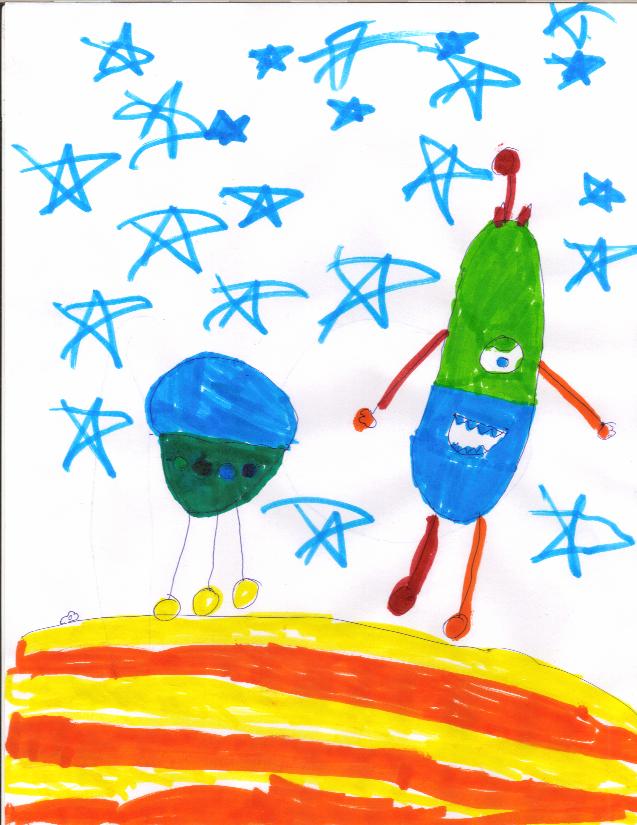 Zaira says "The Alien is investigating Mars"
Zaid R, Phoenix AZ, Age 11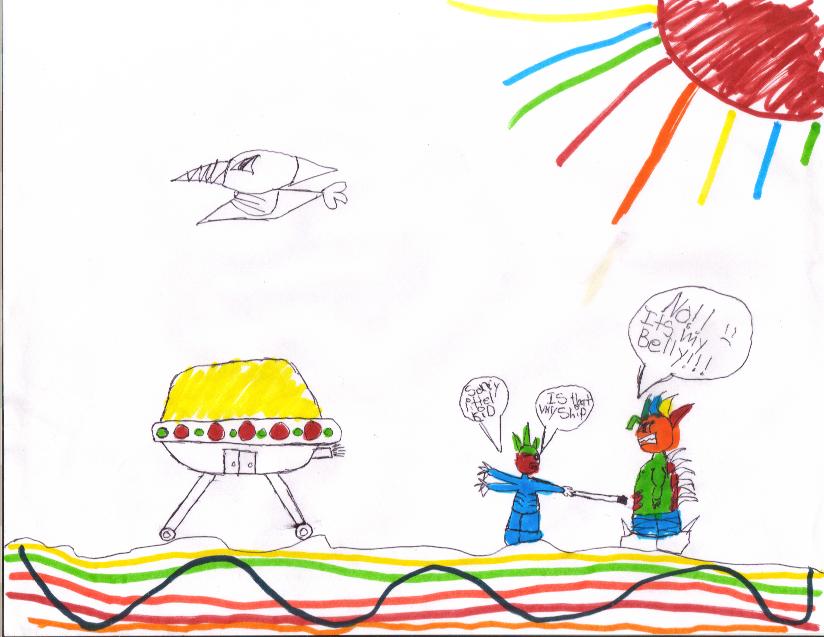 Once there was a blind alien named Wimplot. He lived in planet called Zaplotics. And he's trying to find his ship but for now he found a belly. The belly is of the toughest alien in Zaplotics wrestling named Zidico.
Karisma Z, Phoenix AZ, Age 6

Miya the Alien Donut is on her way to the mall to buy a new pair of glass slippers.
Zaira P. R., Phoenix AZ, Age 6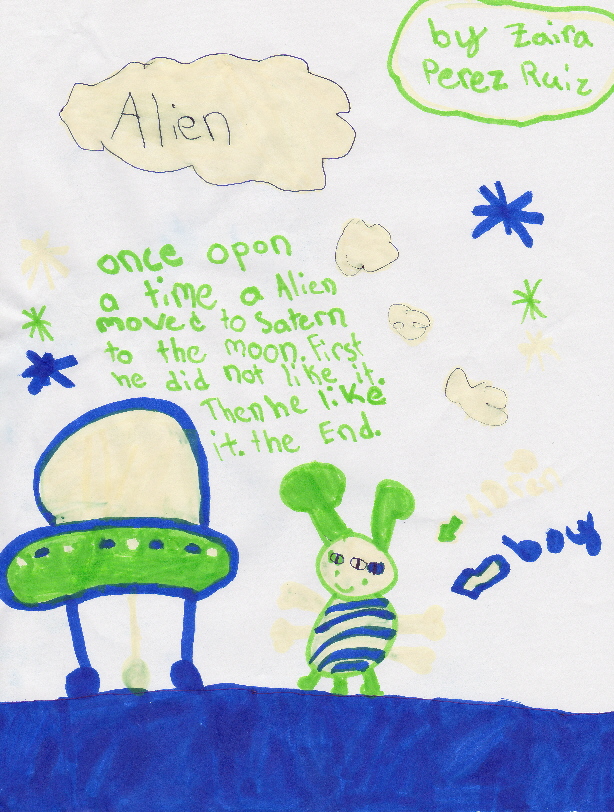 Once upon a time a alien moved from Saturn to the moon. At First he did not like it, but then he liked it a lot. The End.
Daniela R, Phoenix AZ, Age 6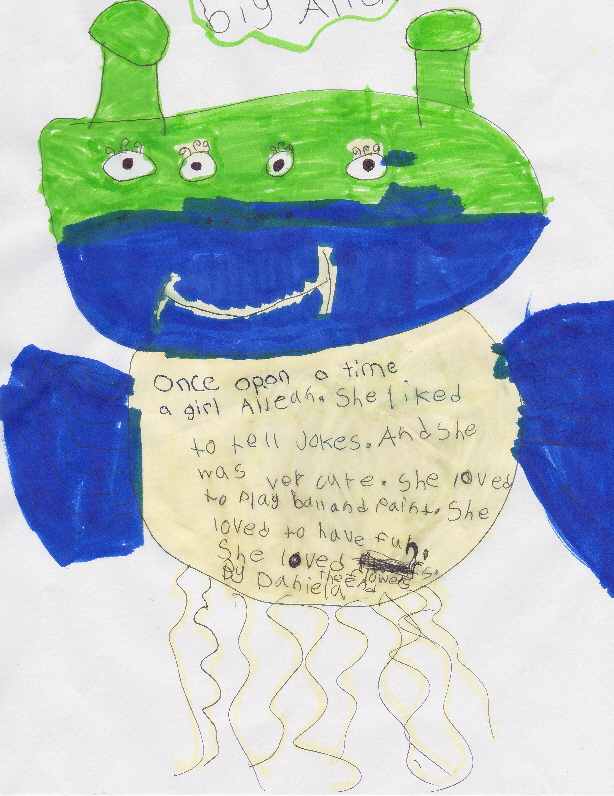 Once upon a time a girl alien. She liked to tell jokes and she was very cute. She loved to play ball and paint. She loved to have fun. She loved the flowers. The End. By Daniela.