Hosting Master Internet was birthed from a tragic falling out of partners Tyler P Johnson and Barry L Salter who had created the Hosting, Web Design and Programming company "Live Creations, Inc. back in 1997. Tyler as the principle of Live Creations, Inc kept the name and contracts while Barry created a new hosting company "Hosting Master Internet" from the ashes of their dissolve. Later as a kind gesture, Tyler knowing that Barry loved the funny aliens website, gave funky Aliens to Hosting Master Internet as a free will gift and we have kept the created by Live Creations, Inc statement as a memorial of "Thanks" to Mr. Johnson and Live Creations, Inc.
As back in 1997, the idea of Funky Aliens was a fun way to bring visitors to our system and see advertising, however, advertising never graced the pages until now, but the site wasn't very interactive back then either. Today, we search far and wide for the funniest of Aliens to grace our pages with fun and humor. If you can draw a stick and call it an alien, we want to hear from you! We can't promise we will post your art, but we sure would like to see it, and if we can, it will get posted for millions to see!
Thank you for reading the History of this great site..
My Phoenix SEO Staff
My Phoenix SEO Organic Ranking Service, the evolution in Hosting and SEO services.. An evolutionary step for Hosting Master Internet, the best hosting company makes for the best Organic SEO services..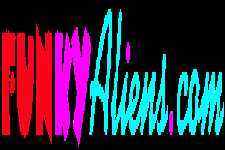 Hit Reload for more aliens!
© 1999, Live Creations, Inc.
© 2002, Hosting Master Internet
(Created by Live Creations, Inc., now owned by HMI by permission)